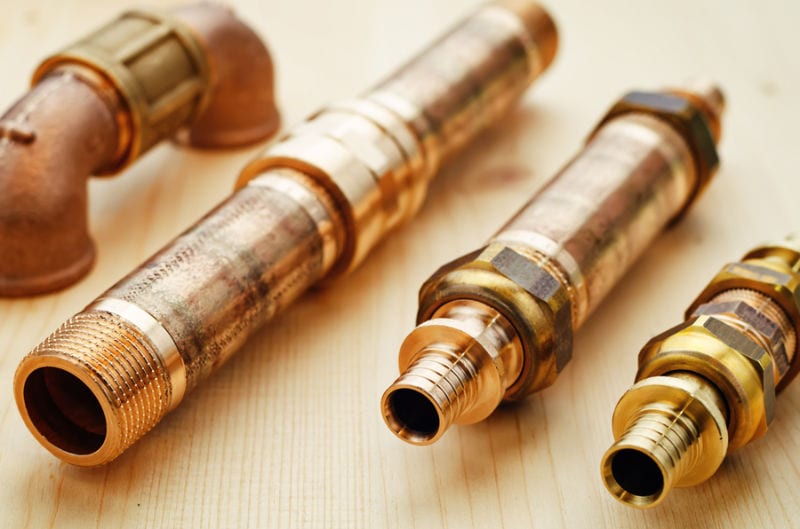 Residential sewer pipe replacement can be costly, disruptive, and time-consuming here in Pennsylvania.
The traditional replacement method entails digging a deep trench to uncover the length of the broken sewer pipe and replacing it with a new pipe. The trench method can tear up landscaping, concrete walkways, driveways, sidewalks, and any other obstructions in its path.
If you have ever seen a residential yard where sewer work is underway, you will not forget it—and you hope it never happens at your Mechanicsburg home.
If you need assistance with sewer line replacement, the experts at H.L. Bowman Incorporated can bring you peace of mind by making the process more tolerable and effective. We use a trenchless method called "pipe bursting" to quickly fix your sewer system and minimally impact your home and surrounding property.
H.L. Bowman is your trusted, family-run heating, ventilation, and air conditioning (HVAC) company that also offers extensive plumbing services. Our plumbing team is licensed, insured, and trained for everything from backflow testing to leak detection to water heater installation.
We repair, replace, maintain, and install plumbing fixtures, faucets, sump pumps, water purification equipment, drain lines, and sewer systems.
We have your back when your sewer line breaks or collapses.
Why Do Sewer Lines Collapse?
Tree roots, especially those from older, well-established trees, can grow into pipes. Roots can weaken sewer lines, leading to eventual collapse.
Products you should refrain from flushing down the toilet, such as paper towels, can become lodged in roots and clog the pipe. Keep hair, grease, hygiene items, and non-flushable paper products out of the toilet to avoid clogs in your sewer line.
Old pipes are more likely to crack or collapse. If your sewer line is 50- to 70-years old, it may consist of Orangeburg, a material made of tar and layers of wood pulp. The shape of Orangeburg pipes can change under pressure. They also can absorb moisture and disintegrate.
Signs Of Sewer Line Failure
How do you know if your sewer line cracked, leaked, or collapsed?
You may notice that sinks, tubs, and the shower in your Mechanicsburg home are slow to drain, and your toilet may back up frequently. Other signs are sewer odors and odd noises, such as bubbling, from your drains. Frequent drain back-ups and excessive moisture can lead to mold growth in your home. 
Molds can cause health problems. According to the U.S. Environmental Protection Agency (EPA), allergic responses to mold include hay fever-type symptoms such as runny nose, red eyes, and skin rash.
A sewer pipe leak or collapse may result in saturating areas of your lawn with water. You may even notice areas of your lawn that seem sunken compared to the rest of your yard.
At H.L. Bowman, we use a video camera to see inside your sewer line and assess any issues. If the sewer line has collapsed or is too damaged for repair, we recommend replacement by pipe bursting.
How Does Pipe Bursting Work?
We create two holes in the ground at each end of the damaged pipe. There is no need to dig a trench and uproot shrubs, trees, lawn, driveway, or patio bricks. We use a bursting tool that expands as we use a cable to pull it through the existing failed pipe. It breaks the pipe apart, creating a space for the new sewer line.
The bursting device is attached to the new pipe, which it pulls into place while simultaneously breaking up the old sewer line.
Pipe bursting takes hours to complete compared to traditional sewer replacement that can stretch into days. It is more efficient and less disruptive than trench methods.
Replace Your Aging Sewer Line
If you have an Orangeburg sewer line at your Mechanicsburg, PA, home, why not consider replacing it with pipe bursting technology? H.L. Bowman is ready to assist you with any of your plumbing needs. Call us at 717-561-1206 or request service online.